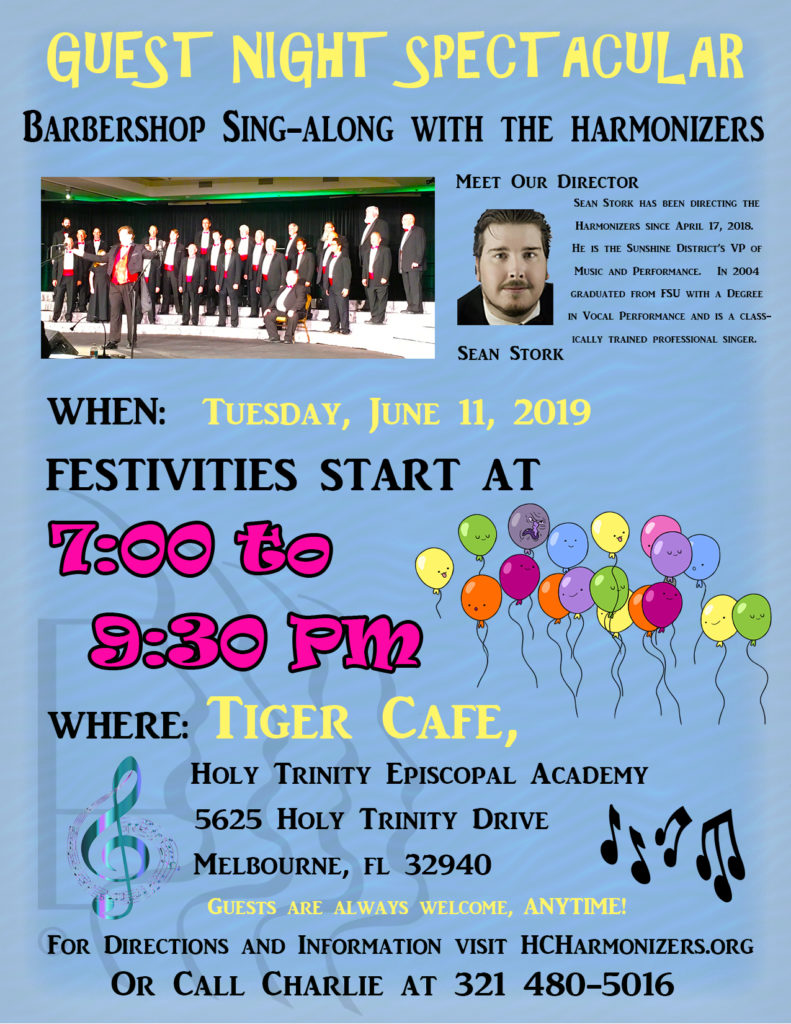 About HCH
The Barbershop Harmony Society has recently adopted an "Everyone in Harmony" policy which now includes Women. The Harbor City Harmonizers, agreeing with the policy, have opened the door and we are now welcoming women of all ages to come and sing with us. This means that not only women, but families can enjoy the thrill of singing together in one place, performing together and even competing together as an integral part of the Harmonizers. Now, the Harmonizers welcome "Everyone" and the voice parts include tenor, lead, baritone and bass. We will not be using anything but the existing male barbershop arrangements. Currently, women will have to sing either tenor or lead (usually the melody) or maybe the baritone part. The Harbor City Harmonizers, under the direction of Sean Christopher Stork, are the Sunshine District's Most Improved Chorus, 2017 Fall Convention, held at the Orlando Airport Marriott Hotel, Oct. 28th. We are a men's A Capella chorus of the Melbourne Chapter of the Barbershop Harmony Society. Our entire chorus, as well as several quartets, (depending on the type of performance your organization prefers) are available to perform at public and private events in and around Brevard County Florida.

---
What is Barbershop Harmony?
Barbershop harmony is generally considered to be one of the few uniquely American-born musical styles, alongside jazz , with which it shares origins. The simplest definition of barbershop centers around:
- Relatively simple melodies
- Sung in four-part harmony
- Without instruments
- With the melody carried in the second-highest voice part (barbershop "lead"), a high tenor harmonizing above that, a bass singer singing fundamental harmonies (mainly roots and fifths), and a baritone filling in above and below the melody.
For more information,
click here.
Visit Us
We rehearse on Tuesdays at 7:00 – 9:30, Room 301
Holy Trinity Episcopal Academy
5625 Holy Trinity Drive, Melbourne
(Pineda Causeway between US 1 and Wickham Road)
Road construction requires Temporary Access to Holy Trinity: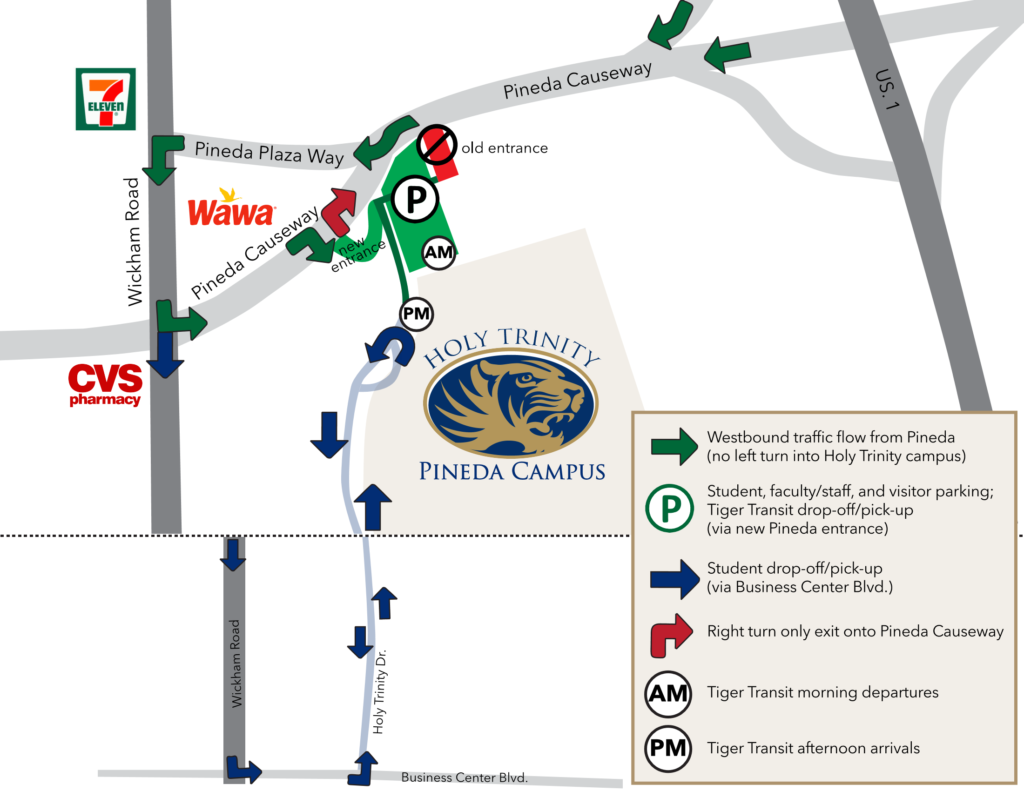 ---